Sam Davis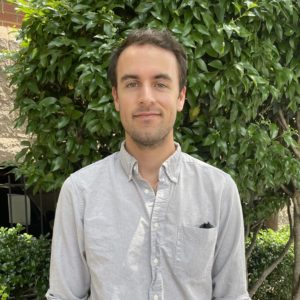 About Sam: Sam is the Project Manager for the Upstate Greenways & Trails Alliance. He moved to Greenville from Birmingham to attend Furman University and fell in love with the Upstate. After Furman, he briefly moved back to Alabama to earn his Masters in Public Administration before scurrying back to South Carolina. He lives in Nicholtown with his dog Bean and recently perfected the art of home pizza making.
Favorite Trail or Greenway: The Cleveland Park portion of the Swamp Rabbit Trail is part of my daily commute and is always a highlight of my ride to work. Depending on the day, I'll get to see glimpses of little league baseball games, a point or two of tennis being played, or huge groups of people headed to the zoo. Greenways that connect public parks, places of business and neighborhoods are always my favorite because they combine utility and community.
Why I Support UGATA: I strongly believe that building more active infrastructure is one of the best ways to create stronger, more resilient communities. As with all infrastructure projects, trail building is a long and hard process but I am glad that I am able to work on these projects because the benefits for our community are so great. Pulling public and private organizations together is such a great way to make changes in the Upstate and I am thankful that UGATA is part of that process.